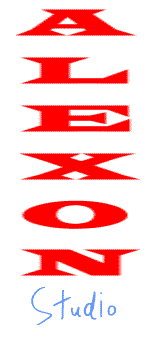 (Right click links below to download!)
Taken from the opening credits of "Chicks in the Hood", this orchestral progressive masterpiece sets the stage for this teen female gangster movie. 1.8 Mb
This progressive melody is taken from the closing credits of "Chicks in the Hood". 1.1Mb
Only the "scary" sounding 30 second portion of this tune appeared in "El Proyector de Finches de Blair" but we have included the entire song in this MP3. 3.6 Mb
Taken from the Rascal Reporters CD, "Foul Tempered Clavier", this song illustrates Kretzmer's mastery of outrageously fast time signatures. 3.1Mb

NEWS

THE RASCAL REPORTERS ARE BACK!

Oak Park, MI March 2004

The Rascal Reporters are currently at work rehearsing for their 7th studio album, "The Mind Boggles" for release in early 2005, a year which also brings about the celebration/anniversary of 31 years of music-making together for Steve Gore and Steve Kretzmer.

Greatest Progressive Release Ever?

Uzbekistan, November 22, 2001

... their musical tales remind me of incredibly profound, full of unusual philosophic computations born somewhere in non-Euclidean spheres of mind, fiction that I have never read (heard!) before... (Click here for full review)

Brand New Rascal Reporters Release

Holly, MI, June 3, 2001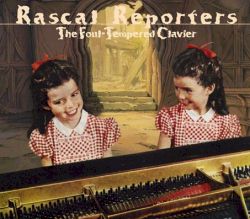 Foul-Tempered Clavier, the new Rascal Reporters release features 3 songs with Dave Newhouse (The Muffins), and four bonus tracks from 1977-1978. This is the strongest progressive release the industry has seen in many years! Available from Pleasant Green Records
Free MP3 Classic Progressive Album Download
Holly, MI, April 20, 2000
ZNR Records, in conjunction with Alonesoul Studios, are proud to offer the free MP3 download of "Happy Accidents", the Rascal Reporters critically acclaimed progressive masterpiece.
Under maintenance. Check back later!
Progressive Movie Soundtrack MP3's
Holly, MI, April 09, 2000
ALEXON Studio and Alonesoul Productions are proud to announce the availability of three new MP3's from movie soundtracks that feature progressive songs written and performed by the Rascal Reporters. The two B-movies "Chicks in the Hood" (teen female gangster movie) and "El Proyector de Finches de Blair" (Spanish parody of "The Blair Witch Project") feature songs from the Rascal Reporters "Happy Accidents" and "we're god" CD's and an unreleased track from the Rascal Reporters enhanced CD project. Although the movies suck, these progressive tunes are sure to please. Look under "New & Free Progressive MP3" for these three new additions.
Link to Progressive MP3's Added
Madison Heights, MI, March 11, 2000
ALEXON Studio added a link to other progressive MP3's (see below) from the Downbeat Jazz MP3 download site. These MP3's are from Pleasant Green Records and Alonesoul Studio CD releases.
ALEXON Releases First MP3
Madison Heights, MI, March 4, 2000
The first MP3 download, "Shoe Salad", is available from ALEXON Studio (see below). It is from the Pleasant Green Records label's upcoming release of the Rascal Reporter's "The Foul-Tempered Clavier"; Snail Mail 210 Mobley Circle, Monroe, GA 30655 USA. Although this MP3 release features the keyboard genius of Steve Kretzmer, Steve Gore finished ala what the Beatles did with "Free As a Bird". The only difference this is a progressive music masterpiece!
ALEXON Studio Grand Opening
Madison Heights, MI, February 22, 2000
"Today the music industry will be forever impacted" claims Steve Kretzmer, managing partner of ALEXON Studio. "For many, many years the progressive music scene has been diluted with crossover rock bands and jazz acts. With the advent of ALEXON Studio will come the resurgence of the progressive music we grew up with in the 1970's". In conjunction with Bill Andrews(Alonesoul Productions), ALEXON Studio will begin the promotion of progressive music. Its digital studio capabilities will be used in the production of new progressive music works as well as the audio resortation of music from the 1970's. The first scheduled CD-EP release, Kobolds, will mark Steve Kretzmer's return to the progressive music scene. "Just like Lennon I have been a good house husband and I'm itching to get back into the act". And just like Lennon, Steve Kretzmer's life long friend and musical "McCartney" partner Steve Gore is overjoyed with S.K.'s return. "It was the partnership of Lennon and McCartney which made the Beatles great, so too with Steve's return ... the Rascal Reporters will finally get the respect and praise from fans and fellow musicians alike", Gore rejoices.